Dish Dollies Are Not The Answer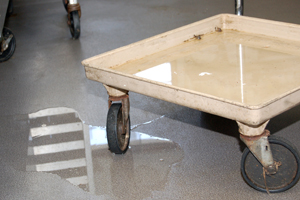 Water still sloshes out when dolly is moved.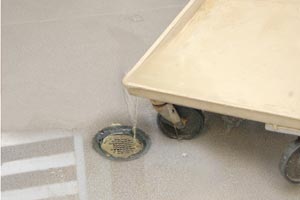 Water spills on floor even when emptied directly into a drain.

Water collects on dolly edge and spills onto floor when moved.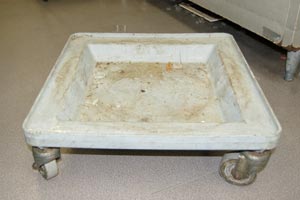 How will you empty this?
Do you really want your washed glasses sitting on this?

Dolly hardware rusts.

How much to replace a dolly?